Red grape vines

Pinot Nero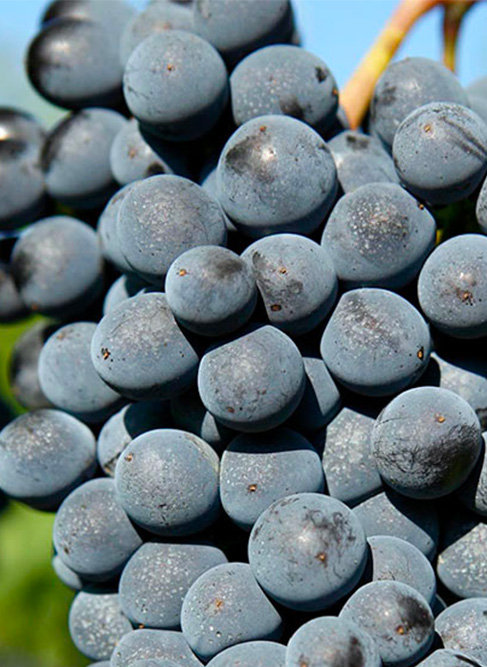 Pinot Noir is a red berry vine of French origin, cultivated across the Alps especially in Burgundy and Champagne.
Pinot Noir is the forefather of the Pinot family from which Pinot Blanc and Pinot Grigio, widespread throughout the world, originated by mutation, in addition to France, we find it in the United States, South Africa, Chile, in New Zealand and Australia.
In Italy it is mainly cultivated in the North and in some areas of Central Italy at high altitudes.
In San Marino it is found in the area of ​​the 5 Vie in Serravalle and in Montegiardino
The Pinot owe their fame to the use made of them in the French area of ​​Champagne: the best Champagne is obtained by vinifying the three Pinot grapes.
In addition to the production of sparkling wines, these grapes produce fine wines of great texture and elegance. Pinot Noir produces a often compact bunch with a thin skin that makes it very sensitive to rot.
Very difficult to grow and make wine, it remains a great challenge for winemakers and winemakers from all over the world.